News
News


GazeCom FET09 exhibit featured by the BBC
Our prize-winning FET09 exhibit (see below) will be featured by the BBC World News programme "Click". The show will be aired
Thursday, May 07, 21.30 CET
Saturday, May 09, 02.30 CET
Monday, May 11, 17.30 CET
Tuesday, May 12, 03.30 CET
BBC video stream of the show here; coverage of FET09 starts at 7:20
GazeCom wins prize at FET09!
We are happy to announce that our exhibit "Gaze-contingent displays and interaction" won the
2nd Prize for Best Exhibit

at the European Future Technologies Conference (
fet09
)! For details, see
this link
.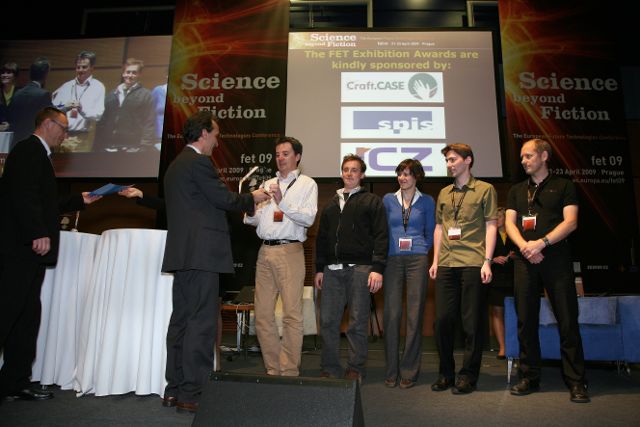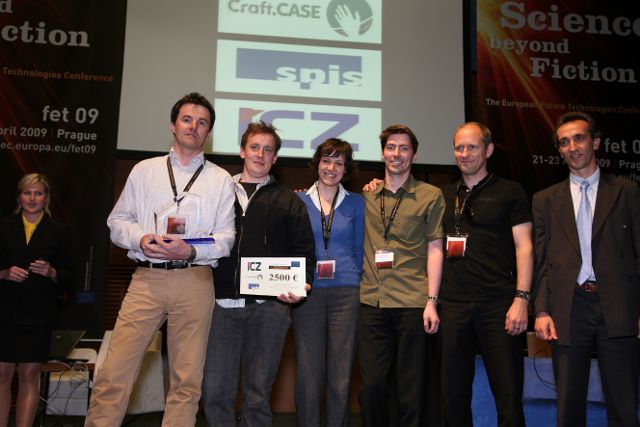 (Pictures: European Commission, see
here
)


GazeCom joins COGAIN Association
The GazeCom consortium joined the
COGAIN Association
, which aims to promote research and development in the field of gaze-based interaction in computer-aided communication and control.
News archive
Lexus features first Driver Attention Monitor
General Motors researches high-tech windshields
Volkswagen Research works on subconscious driving aid (in German)
VDInachrichten mention our results on a gaze-controlled Breakout (in German).
Press release Kick-Off Meeting (in German).